We have been working to encode a number of films for the Les Arcs to get them ready for Blu-ray replication.
This time we have converted the award winning Polish drama road film 'EO' from 2022 into the BDCMF format.

BCDMF is an industry format used for the mass replication of Blu-ray discs. The standard BDMF format which si created by authoring software cannot be used in the replication process and needs to be converted to BDCMF first.

We were contacted by Leo, a video editor at Les Arcs to help with the conversion. We have worked with him a few time son other projects.
We were send a digital copy of the BDMV Blu-ray master, which Mark ran through our dedicated BDCMF encoding software before returning to Leo, again via the web.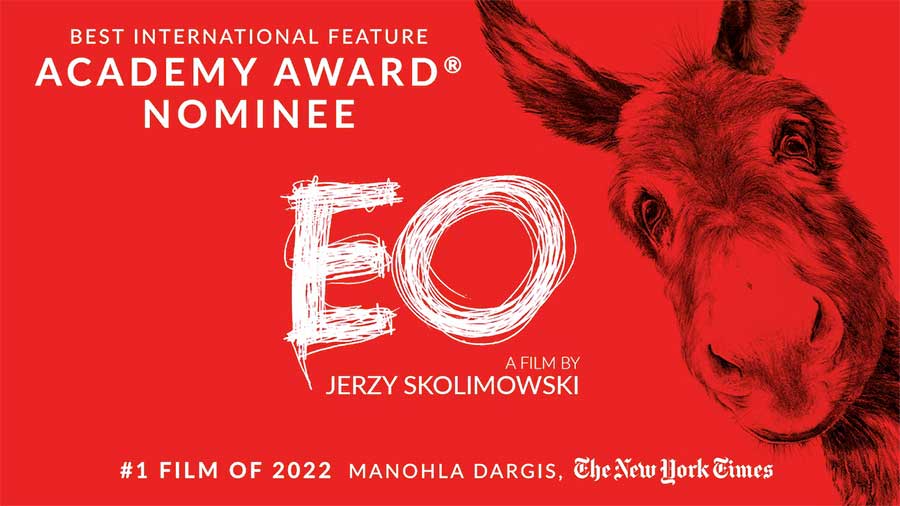 The film tells the story of "EO, a gray donkey with melancholy eyes, encounters good and bad on his journey through life, experiences joy and pain, and endures the Wheel of Fortune".
The Film has won numerous awards, including teh Jury Prize at Cannes Film Festival and it is currently (at the time of writing) being considered for the Academy Awards!
If you need to create a Blu-ray replication master or need a DCP for a festival screening, DVD authoring or captions created for your film then please get in touch with us to discuss your requirements.