Created by Stephen La Rivière and Andrew T. Smith, Nebula-75 is a 2020 Supermarionation web series created in the spirit of the early 1960s series by Gerry Anderson's AP Films. The series follows the adventures of the crew of the spaceship Nebula-75, trapped in space "33 million miles from Earth". Commander Ray Neptune is joined by robot Circuit, scientist Doctor Asteroid and the mysterious "space maiden" Athena, who only communicates via telepathy.
Beginning life as a 10-minute short, and made under lockdown conditions for an online audience, Nebula-75 has been lovingly filmed in Supermarionation and Superisolation. In addition to its 7 episodes, the series has also resulted in faux 60s interviews and adverts.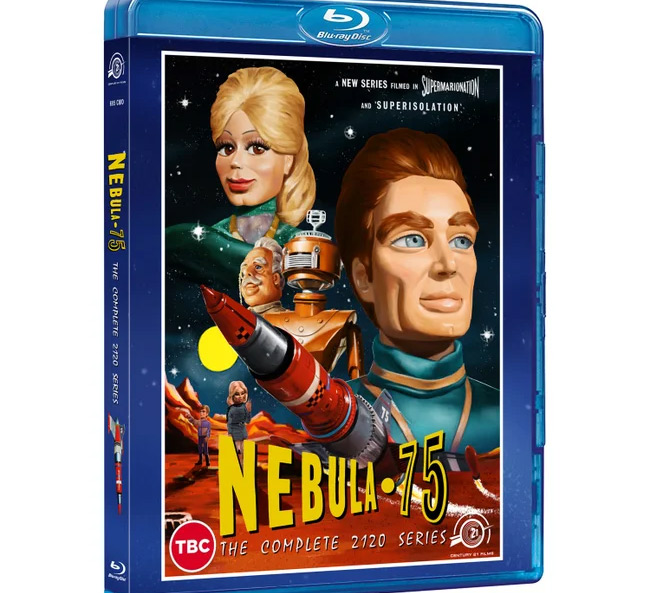 We were sent a finished Blu-ray BDMV folder which had been created using standard Blu-ray authoring software. Although this software is fantastic, it cannot create a BDCMF folder, which is required for mass replication of Blu-ray disks.
We used our dedicated BDCMF conversion software to convert the finished Blu-ray project into the correct format and delivered the master files digitally for replication.
The shows Twitter page has started uploading stills from the filming of the second series, which is now in production and we hope that one day soon we'll get to work on the Blu-ray release for that too!

For more info about the series and to buy a copy, check out the Official Website - Nebula 75 website
If you need to create Blu-ray replication masters or need DCP or just DVD authoring then please get in touch with us to discuss your requirements.