2020 and the Covid-19 pandemic saw many live events and concerts cancelled and included in this was the2020 leg of the 'Wasteland' tour by Polish progressive rock band Riverside.
Instead of just rescheduling or refunding ticket holders, Riverside decided to do something a little different and produced a special box set containing 2x CD's, a DVD & a Blu-ray which was a special release for the ticket owners for the "I'm Your Private Wasteland 2020" Poland Tour.
All songs from CDs have been selected from different live shows of the "Wasteland" tour 2018-2020. DVD and Blu-Ray discs both contain the same material - "Live in Oberhausen 2018".
It was for the Blu-ray release that we were contacted by the band, as they needed help to convert the finished BDMV disk build into the BDCMF format for mass replication.

We were sent a master file digitally from the production house, which we then ran through our dedicated encoding software before returning the final BDCMF build via the internet.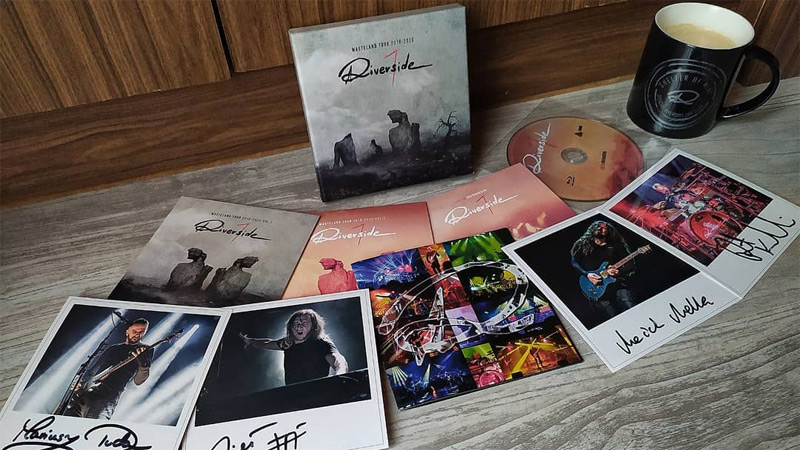 The final box-set was ready to go in December 2020 and sent out to ticket holders. Sadly for those who didn't get a ticket, this box-set is not destined for general release.
Honestly we appreciate the level that the band have gone to for their fans. It's these little touches that show a commitement to the people who have supported you through your career and this will be a nice gift to cover the dispappointment of the missed concerts.
If you need to create a BDCMF Blu-ray replication master or need a DCP for a festival screening, maybe you need help with DVD authoring or captions created for your film, then please get in touch with us to discuss your requirements.