North Devon Surf History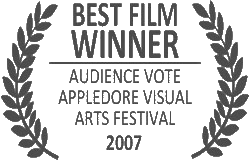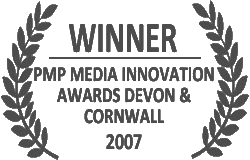 £2.57 - Buy & watch online

£1.51 - Rent & watch online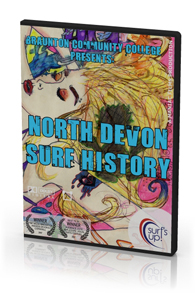 Surfing and surf history from the North Devon region, featuring big wave surfing legends Andrew 'Cotty' Cotton & Ralph Freeman of Universe Inspectors fame. Ex-coastguard Steve 'Pixie' Godfrey helps narrate the interesting and sometimes funny story of surfing in North Devon from before wetsuits and leashes were invented. Featuring young groms & supergroms like Alex Baker, Kathleen Spears, Stuart Campbell, Lyndon Wake, Eddy Knight, Adam Thornton and other local surfers Ashley Braunton, Simon Twitchen, Tim Lehan, Gavin Bowden, Jules & Skelly from Gulfstream surfboards who let us in to the shaping bay, Ester Spears, & Angus from the Red Barn with his huge collection of retro boards. Excellent surf photos from Extreme boardshots, great in-water footage and interviews from the Maniac Films surf archive & extra surfing footage at Saunton from Richard Gregory (Wavedreamer) Chris Preston and Matt Biggs (Artaura). A tightly edited film and winner of two prestigeous film awards. This film has played out at the Croyde Deckchair Cinema and entertained audiences for many years now and continues to delight all the family.
This DVD is the Winner of the Appledore Visual Arts Film Festival 'Best Film' as voted by the Audience and Winner of the South West Media Innovations Awards for 'best collaboration between business and young people'!
There is some great music from local North Devon bands too - including The Universe Inspectors, Peter Bruntnell, Jenna Witts, Lee Thommen and Becky Loney, Acid County and Horizon from Woolacombe. Featuring video artwork from the kids at Caen Primary School and Braunton Community College which was designed for the Museum of Barnstaple Surfing Exhibition.
Buy it now on DVD
Extra Features on DVD - full length surfing sample from 'One Day', trailer for Universe Inspectors DVD, SAS Eco Grom Litter short (extended version with Gary Elkerton), Croyde Point Surfing, trailers for other local surf films.
Postage £1.50. Approx running Time: Main feature: 27 mins. Extra Features: 30 mins. PAL 4:3 ALL Regions. DVD single layer, Dolby 2ch audio. MCPS License. Edited and Produced by MANIAC films ltd.
Vimeo Purchase & Rental
Visit Vimeo via the links above or click on the buttons at the of the trailer below to buy or rent the film on Vimeo.
By visiting Vimeo using the buttons at the top of the page you can also watch the bonus features