Half Life Scotland Surf Documentary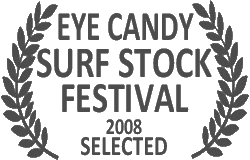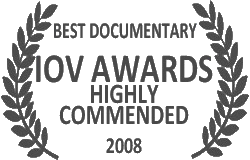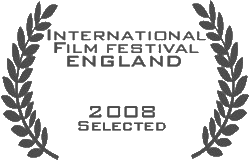 £2.40 - Buy & watch online

£1.42 - Rent & watch online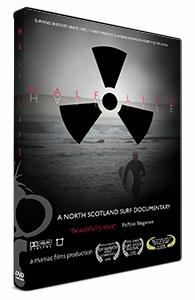 Half Life - from the makers of the award winning North Devon surf history. During 2004, 2005 and 2006, Mark Brindle has been filming the story of Tim, Matt and Dave, three 40-something buddies, partly around their homes in Devon and Cornwall but mostly in the cold and windy surf spots of far North Scotland. With a mix of archive footage from 1993, 1994 and 1998 and new surfing footage and interviews, the story of their surf trips to Scotland is told - the surfing, the injuries, the locations and the fun! Surfing in the shadow of the nuclear reprocessing plant at Sandside (Dounreay) - would you go in the water if you knew the facts? Check it out and make up your own mind... includes interviews with Andy Cummins from Surfers Against Sewage
Produced and Directed by Mark Brindle. Package design, photography, post production and DVD authoring by Maniac Films Ltd.
DVD-5 Approx running Time: 50 minutes. Wide screen 16:9 aspect. Dolby Digital Audio 2ch. PAL All regions. MCPS AVP-2 music license.
Reviews
"..they offer us an overview of what surfing is really all about: having a good time with your mates in the water.. beautifully shot.. shows Scotland at its best" PitPilot Magazine.
"Its my kind of film" Trevor 'Toes' Lumley, Eyeball Surfcheck.
DVD Features
Extras menu with some extra scenes (Sandside Experiment horror short made for the Halloween 14 day challenge 2006). Douglas E Powell music video 'The Ballad of the Roman Road', Surfers Against Sewage beach Litter awareness/raffle prize at Croyde 2008, Substance trailer.
Vimeo Purchase & Rental
Visit Vimeo via the links above or click on the buttons at the of the trailer below to buy or rent the film on Vimeo.
By visiting Vimeo using the buttons at the top of the page you can also watch the bonus features