We have been working with director Liam Regan to get his latest film 'Eating Miss Campbell ' ready for release.
This has included a number of areas including grading, SFX and more.
Stu recently worked on something a bit different though.
Liam wanted an animated opening title sequence which was similar to the title card screen from the animated classic 'Rugrats' in which a series of backgrounds quickly flash behind an animated, jagged edged speech bubble containing the episode title.
Liams graphic designer created a sample speech bubble in two colours and 6 backgrounds which were sent to Stu.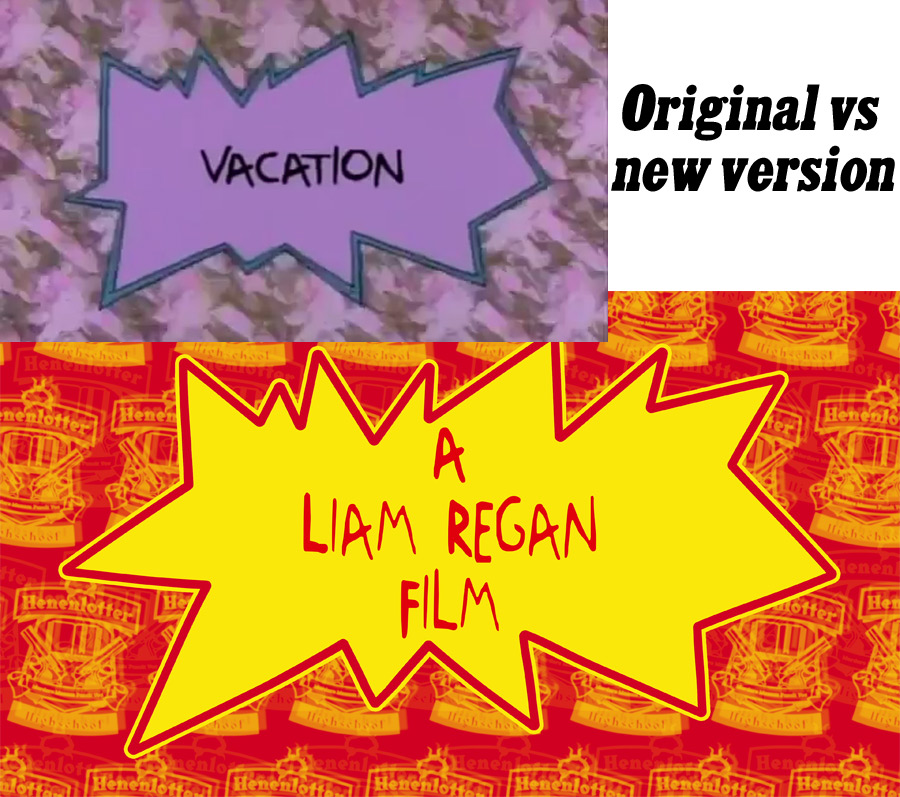 He then used photoshop to modify the speech bubble, creating 6 versions of it which, when put together, would create a fluctuating animation similar to the cartoon.
He also watched the original cartoon intro and set the timings of the bubble and background animations to match, creating an effect which was as close to the original material as possible.
The finished clip was exported in 4K and sent to Mark for inclusion in the final cut which he is working on.
Liam was really pleased with he finished look, saying "absolutely adore it"

If you need a professional team to help with post production on your project, we can help with full films or even just individual clips. Get in touch for more info