Please note: Due to courier restictions we are unable to ship out any orders on the same day as your order is placed. All orders will need to be completed by 4:30pm on the day before shipping.
Maniac Films - lens field of view comparison chart
To assist with lens selection for your shoot, we have compiled a series of images below that show field of view from each of the lenses in our collection.

The images were taken on a full frame DSLR, the blue rectangle shows the field of view that would be achieved if using a full frame lens on a crop sensor camera.

Note: The Tokina lenses are designed for use with a crop sensor camera and cannot be used on a full frame lens. The images shown are from a crop sensor camera and the blue rectangle is shown for reference only

For more information about any of our lenses - simply click on the relevant image.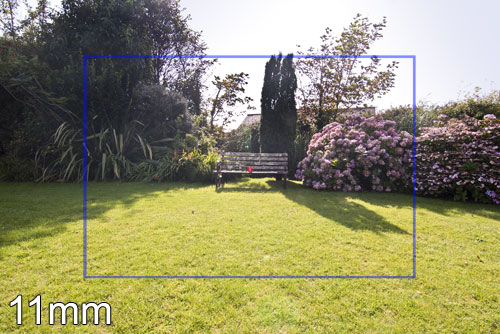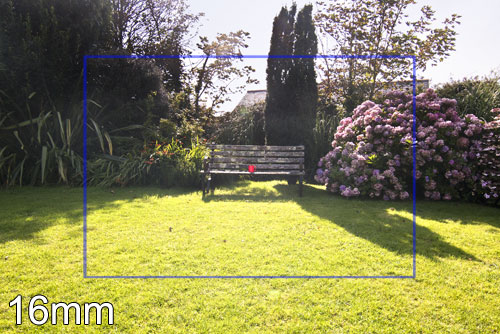 Taken using the Tokina 11-16 f2.8 lens at 11mm Taken using the Tokina 16-50mm lens at 16mm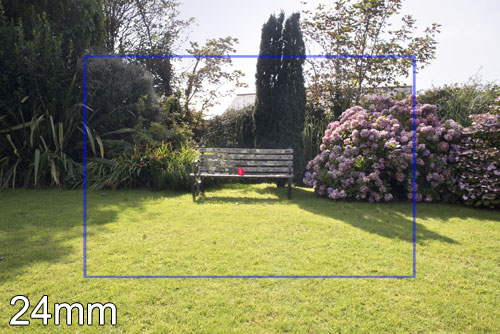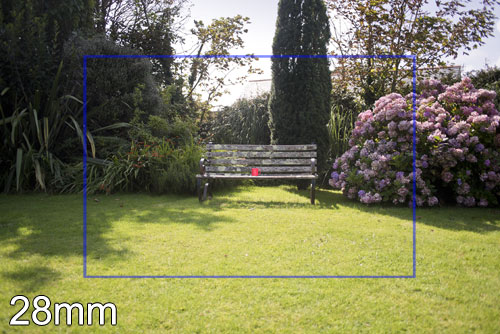 Taken using the Nikon 24mm f2 lens Taken using the Nikon 28mm f2.8 lens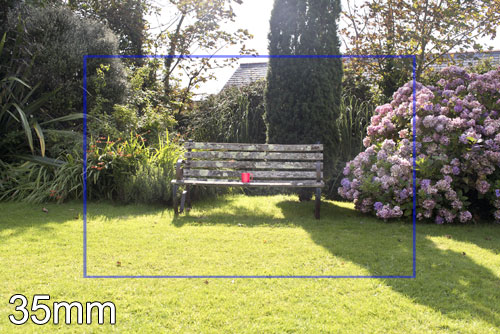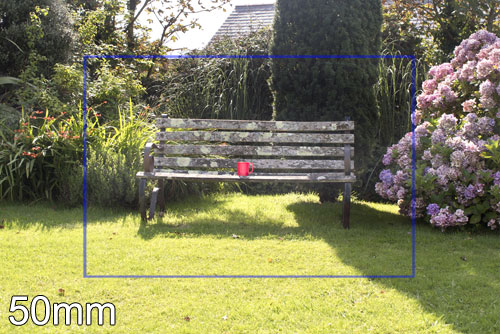 Taken using the Nikon 35mm f2 lens Taken using the Nikon 50mm f1.4 lens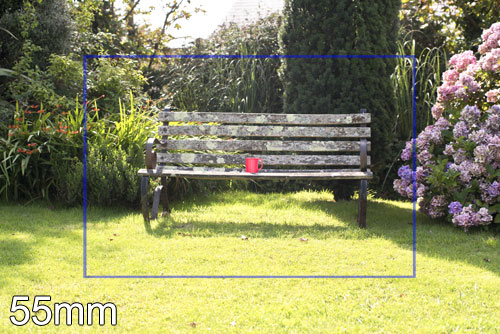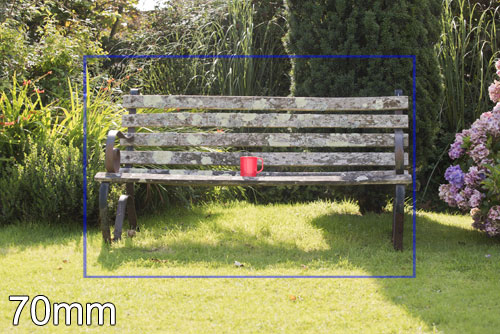 Taken using the Nikon 55mm f1.2 lens Taken using the Canon 70-200mm f2.8 lens set to 70mm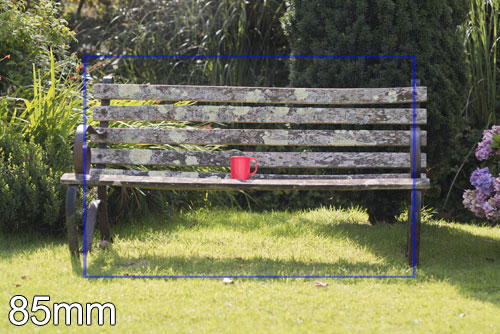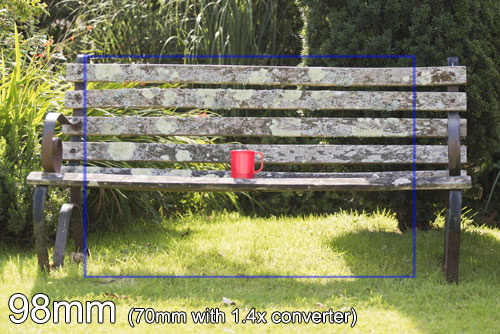 Taken using the Nikon 85mm f2 lens Taken using the Canon 70-200mm lens
with 1.4x converter set to 70mm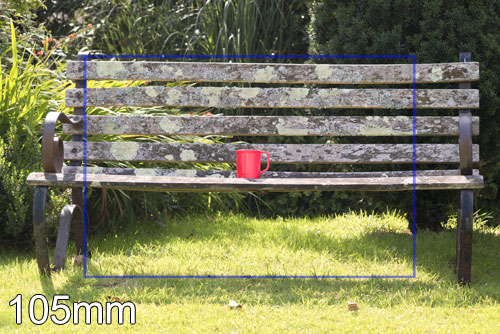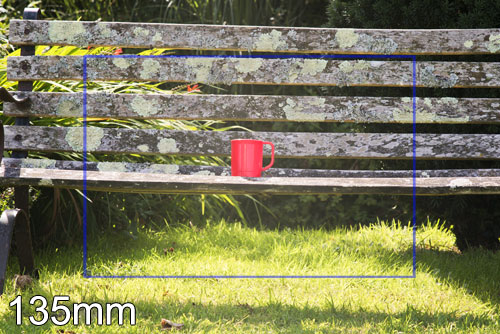 Taken using the Nikon 105mm f2.5 lens Taken using the Nikon 135mm f2.8 lens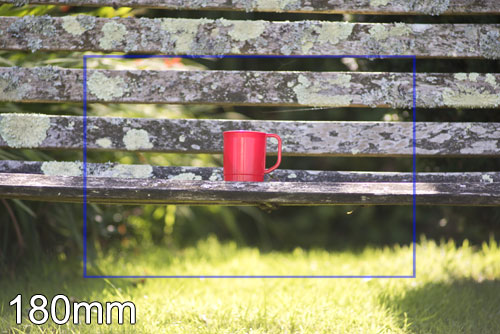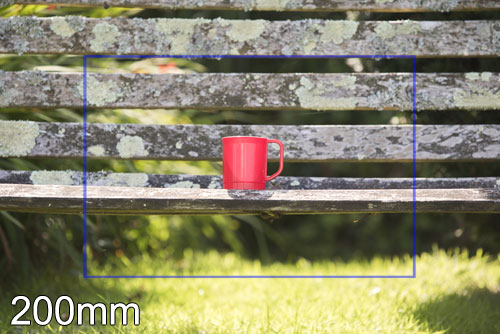 Taken using the Nikon 180mm f2.8 lens Taken using the Canon 70-200mm f2.8 lens set to 200mm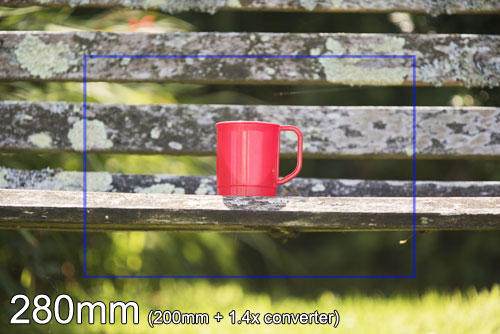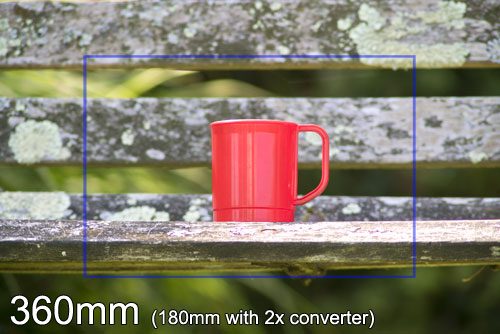 Taken using the Canon 70-200mm f2.8 Taken using the Nikon 180mm f2.8 with 2x conveter
with 1.4x converter set to 200mm